When moving overseas, it's important to first secure a work visa in advance to work legally in your new country. If you're moving overseas with a family, it is also essential to research school districts for your children and bring all necessary documentation to transfer them to a new school abroad.
Moving overseas requires much more planning than moving within your city or to another state. In order to move abroad, you must plan far in advance to gather the necessary paperwork, like a passport and work visa.
So where should you begin?
The necessary paperwork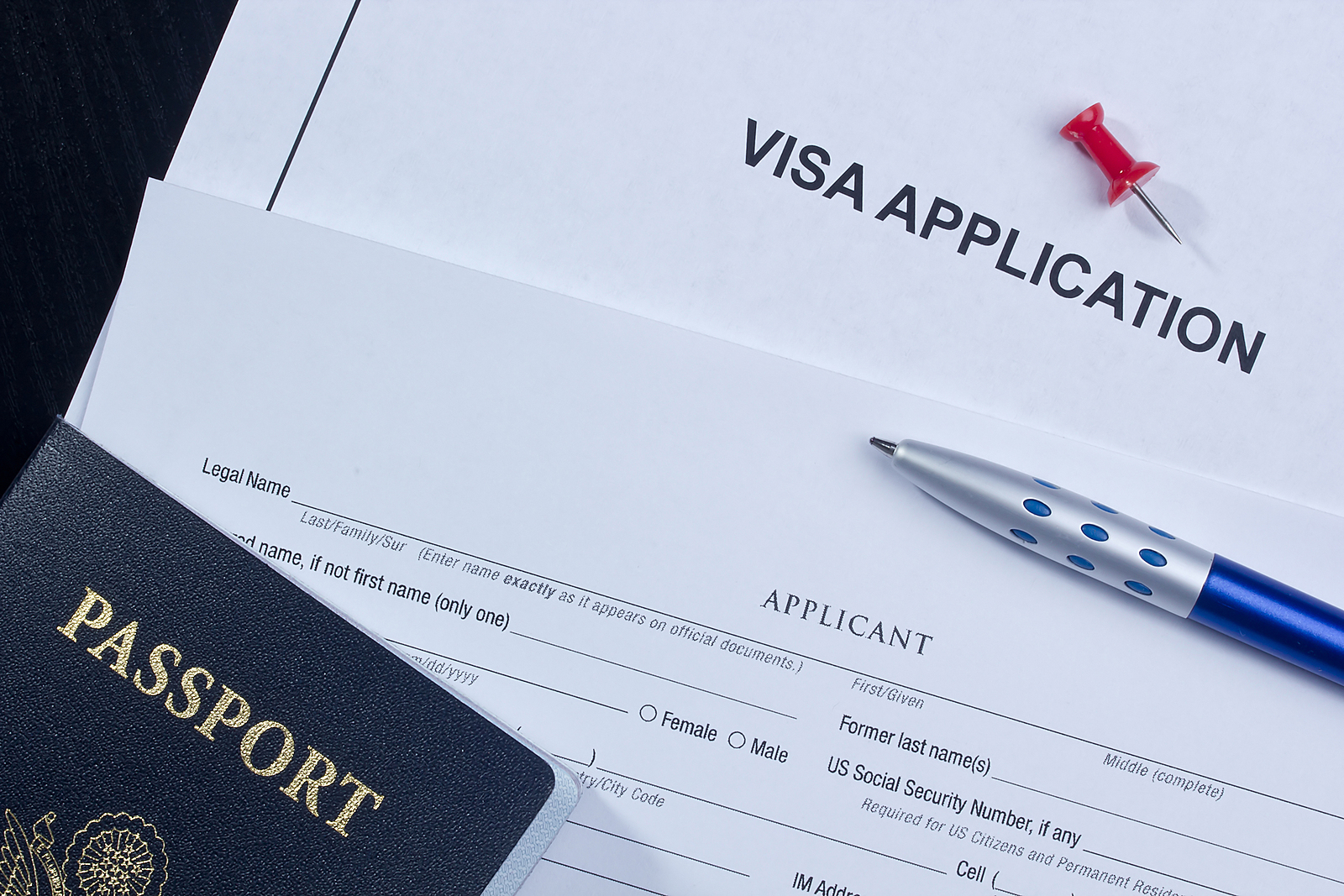 This may seem obvious, but you will need a job to move abroad and work overseas unless you plan to live off savings. If you are moving overseas because of a job transfer, then you will need to fill out the required paperwork with the government in advance to get a work visa for your new country.
Depending on the country that you are moving to, you will need to submit individual visa requirements. Many times, you can apply for a work visa online to work for the long term or as a short-term holiday worker.
How to move overseas with family
If you are moving overseas with family, you will not only have to iron out the details of your work visa in advance, but you will have to enrol your children in school in the country you are moving to. Enrolling your children in school abroad will take research and dedication since it may be difficult to find a quality school in your area.
You can begin by asking for referrals from your new place of work or any other contacts you may have in your new country. You can then contact the school you are considering to ask for references and further information.
Finally, once you have chosen a school for your children, ask for a detailed list of the documentation that you will need to transfer your children to the school. This documentation may include school records, medical records, and records of vaccinations.
Packing and moving abroad
Last, of all, it's time to pack up all your belongings and ship them overseas to your new home. If you're moving overseas permanently, you will need to pack and ship all belongings in your house.
If you're moving temporarily on a working holiday, take only the items that you will need for your stay to minimise costs. Additionally, if you're staying temporarily abroad, it may be best to rent a furnished home or apartment instead of shipping your furniture with you.
Before shipping your belongings internationally, take note of any restricted items that cannot be imported into your new country. Most countries will prohibit alcohol, drugs, firearms, and political literature from being imported. Other prohibited items may include fruits, vegetables, plants, and even pets.
Other things to do when moving overseas:
Schedule international removals and storage services, if necessary. Determine if you will use door-to-door, door-to-port, or port-to-door shipping for your belongings.
Book airline tickets and hotel travel arrangements.
Arrange temporary accommodation until you find a permanent home.
Rent a vehicle for temporary transportation.
Check with the consulate to see if you can bring your pet to your new country. Your pet will need vaccinations, blood tests, and a microchip to move internationally. There is also a customary waiting period after blood tests are complete to allow your pet to enter a new country without undergoing quarantine.
Top moving tip
Should you ship your car abroad with you? Shipping a car overseas can be quite expensive but may be necessary if you have no other means of transportation in your new country.
However, first consider selling your car and using public transportation in your new country to save money. Second, consider selling your vehicle and buying a new or used car in your new country to avoid the cost of shipping internationally.
Here at Execu-move we offer free no obligations quotes for all your moving needs. We have a reputation for being trustworthy, efficient, careful, and giving the best prices. We are ranked the number one moving service in South Africa. Contact us today, for all your moving requirements.
Here are some Hello Peter reviews:
 

Our Delivery

We were very pleased with the professional service we received from door to door. Your packing staff were friendly and competent. They managed to wrap and pack all our belongings in a neat manner. Also on the New Zealand side we found the staff incredibly friendly and helpful. Everything went without a hitch and we are grateful to have chosen ExecuMove as our moving company. We would recommend you to anyone requiring international moving services.

 

Fantastic Company To Move With

we recently used Execumove to relocate internationally. From start of the move everyone was helpful, friendly and answered any questions we had. We received accurate and timeous updates from our Export Coordinator Mrs Tatum Francis and wish to commend her on this. Thank you for everyone else's assistance in making this move a pleasant one. we will definitely recommend you to others. a job well done!

 

Great Team, Great Service

David and his team are simply great. As a team, they are friendly and hardworking. As a service – efficient, stressless, and such a pleasure!! Thank you !!